Here you could find reliable cleaners and trustworthy partners for your home.
Get in touch with us at 020 3475 5436 or fill our Contact Form
Get Professional
Carpet

+

End of Tenancy
Cleaning Service Starting From
£
109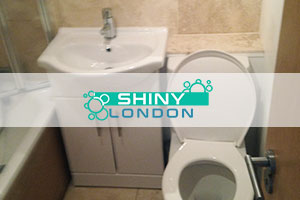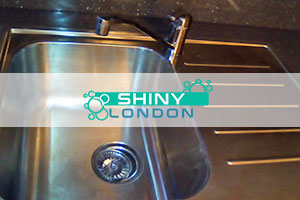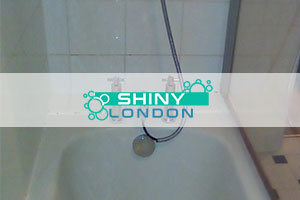 Choose the service you are interested in:
Do you like flowers? Because we have a beautiful bouquet of carpet cleaning services ready for your taking here in London! Our company offers you a rich variety of flowers and combinations to suit every taste and pocket.

Indulge yourself with a tailored package of services for a competitive price every day of the week. At your disposal is a stain removal system that has already acquired raving reviews from customers. We have plenty of experience in working with every type of fabric on the market and have just the right products at hand for each of them. Our seasoned cleaners work with the most cutting edge equipment and the finest detergents to guarantee you astonishing results in all cases. Contact us and request a pickup and delivery service at a time and place of your convenience. You can trust us! We promise you perfectly sanitized, refreshed and Scotchgard protected carpet!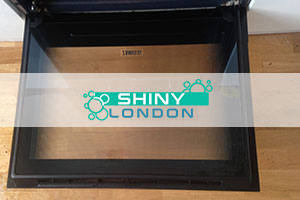 Grab the big basket and go shopping for oven cleaning services in London. You can't miss us on the market! Just follow the long line of customers for our grand stand! We promise you we have everything on your shopping list!

You are welcomed to introduce yourself in person, on the phone or via our online request form any day of the week. Our office representatives would be happy to offer you our tempting range of services on even more tempting prices. We will swiftly prepare you a cleaning plan that suits the individual needs of your oven with professional non-toxic detergents and specialized equipment included in the deal. Be sure that the shell, racks and every removable part will be thoroughly sanitized with the most delicate products appropriate for your brand of oven. With plenty of experience behind our backs, we are confident that we can overcome every challenge in our way!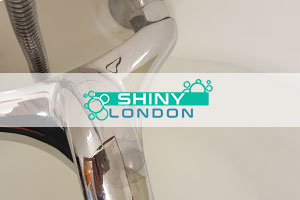 Instead of dancing under the beat of masochism tango, contact us! Our deep cleaning company located in London will teach you how to enjoy music. With us you'll dance another tune!

Don't hesitate to contact us! We can't wait to tell you all about our hourly based line of various services and their affordable prices. We keep our dancing shoes on all day long during the week so you can make a request for our services at your convenience. Our highly qualified cleaners know all the steps for a detailed cleaning dance at any floor in the premises of your home. They can show you their sanitizing moves in an area of your choice using their high-class products and specialized equipment. There is a special inspection offer at your disposal included in the final deal. With it customer satisfaction is 100% guaranteed at all times! Care to dance?!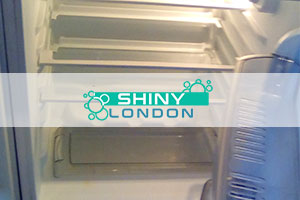 Do you hear the hue and cry under your window?! It seems like your landlord has come with reinforcement! You better contact our end of tenancy cleaning company covering London before he reaches the front door!

Avoid the parting shot and make a request for our services on the phone or online whenever you find yourself backed into a corner during the week. For a brilliant move-out report you need an extra detailed cleaning of every nook and cranny of your rental property. An inspection service is available for you to make sure of that. We can promise you a swift delivery of services even on a same-day basis using the most highly efficient products and the latest high-tech equipment. They are included in the overall price considerate for every budget. At the end of your lease, choose us to help you receive the refund on your deposit money!
Our Cleaning Features
Seven days a week Customer Support
Prices
Carpet and Upholstery Cleaning
Our Prices
Landing Carpet
£5

£

4

Bedroom Carpet
£25

£

23

Livingroom Carpet
£29

£

26

Sofa - Two Seat
£30

£

27

Upholstered Armchair
£18

£

16
Oven Cleaning Services
Our Prices
Single Oven Cleaning
£50

£

45

Double Oven Cleaning
£65

£

60

Extractor Cleaning
£18

£

15

Cooker Hob Cleaning
£17

£

15

Fridge Cleaning
£65

£

60
Deep and House Cleaning
Our Prices
Regular Cleaning
£13

£

12

One Off Cleaning
£15

£

13

Spring, Deep Cleaning
£16

£

14

After Builders Cleaning
£16

£

14
End of Tenancy Cleaning
Our Prices
Studio Flat
£94

£

79

One Bedroom Flat
£133

£

113

Two Bedroom Flat
£154

£

145

Three Bedroom Flat
£177

£

167
What is included in our services
Carpet Cleaning
hoovering to remove dirty particles
inspection and pre-treatment of stains using fiber-friendly chemicals
safe non-toxic products
powerful specialized machines
steam cleaning
dry cleaning
deodorizing for a pleasant fresh smell
protective coating spray that repels stains and attachment of harmful microorganisms
Oven Cleaning
disassemble removable parts to clean them thoroughly one by one
let them dry and put them together at the end
scrub the hob
remove burnt-on grease from the shell
clean oven racks using non-caustic solution
degrease the fan
wipe inside/outside oven glass door
polish the whole surface area
Deep Cleaning
Bedroom and Lounge rooms
remove cobwebs from all accessible surfaces
dust furniture
vacuum carpets
scrub hardfloors
wipe skirtings
wash windows from inside and outside, frameworks and ledges
clean mirrors and glass surfaces
clean door frames and fittings
clean radiators
wipe light fittings
Kitchen
clean all small and major appliances like ovens, microwaves, refrigerators, washing machines, etc.
clean the grime from the extractor fan
clean sink, taps and plumbing fixtures
clean the interior and exterior of kitchen cabinets
wipe and polish work surfaces
mop floor
clean wastebaskets with disinfectants
Bathroom and Toilet
clean inside/outside cabinets
scrub wall and floor tiles
sanitize and disinfect toilets and bidets
descale shower and bath area
clean pipes
EOT Cleaning
Bedroom and Common Areas
dust all furniture
remove fingerprint spots from surfaces
wipe and polish windows, glass and mirrors
hoover and mop floors
clean doors, ledges and skirtboards
clean radiators
Kitchen
clean behind and underneath the kitchen cabinets
clean kitchen cupboards and drawers from inside and out
remove limescale from sinks and taps
scrub wall tiles
clean all appliances
Bathroom and Toilet Area
sanitize and disinfect toilets, urinals and bidets
clean bathtubs
remove mineral deposits from shower heads, taps and sinks
scrub tile floor
Terms and Conditions
Our company keeps the right to update and change its terms and conditions. These changes are always posted on our website. If you are interested in the information provided below, please check our terms and conditions regularly. This will ensure that you are familiar with our terms and conditions and that you are informed about any changes that may have occurred.
This web page serves the purpose of explaining the following terms of use:
Access
Cancellation
Claims
Guaranteed Services
Payment
Personal Information
Pricing
Minimum Charges
Regular Cleaning Services
Access
The Customer must provide electricity and running hot water available in the property. Failure to provide these is subject to a £60 (Pound Sterling) non­refundable fee. The Customers are responsible for providing access to their property at the scheduled time. If keys are provided our cleaning experts should be able to open and close all locks without any special efforts or skills. Failure to provide access to the property is subject to a £60 (Pound Sterling) non-refundable fee.
Cancellation
We at Shiny London ensures its clients that any appointment made with us is by no means mandatory. This means that the Customer retains their righto to cancel their appointment with us. However, we have several conditions concerned with cancellation. Shiny London asks the Customer to cancel our appointment ahead of time. In essence, you should cancel our appointment at least 24 hours prior to our coming. Failing to cancel the appointment on time will result in a non-refundable cancellation fee amounting to £20 (Pound Sterling).
We assert our right to refuse any cleaning job if the conditions within the premise threaten the health, well-being, and convenience of our personnel. What is more, we retain the right to reschedule appointments when certain inconvenient circumstances have arisen and we find ourselves unable to keep our promise, which is to arrive on time.
Claims
Shiny London aims to make the Customer happy and improve the services our cleaning company offers. However, when making claims our clients should voice their dissatisfaction while our personnel is still within the premise. In other words, every claim about a badly performed service will not be taken into consideration once our cleaning team has left the property. The same applies for refund claims as well. Shiny London expects the Customer to be present and inspect the property once our technicians have completed the cleaning session. Naturally, if the Customer points that the service has been performed badly, Shiny London will arrange a re-cleaning session right away.
Nevertheless, Shiny London greatly values reviews and feedback, as the way we perform our services is greatly influenced by clients' recommendations and suggestions. That is the reason why any complaints received in a written form during the first 24 hours after the completion of the service are subjected to a detailed investigation. We do understand that accidents may occur as a result of which items may be broken. Naturally, our company is ready to support the Customer. However, we must be informed that items have been damaged while our technician/team of technicians is/are still within the premise. Once our personnel have left, we will not support the Customer. We strongly advise the Customer to store away irreplaceable items.
We at Shiny London assert the right to require an entry view of the property 24 hours prior to our appointment. We shall not be held responsible for any damage caused as a result of the Customer placing furniture on a carpet which has not completely dried. Our professional cleaning company shall not be liable for the shrinkage of carpets as a result of poor fitting as well.
We are not responsible for any existing damage within the property of the Customer. Existing damage may be in the form of old stains/burns/spillages etc. and cannot be cleaned/removed completely by the cleaning operatives using the industry standard cleaning methods.
We will deliver our high standard cleaning solution to your property and appliances. However, if appliances have not been cleaned since they were purchased, we are not to be held responsible for any dirt, scratches and stains that are not subject to removal even by using industry's standard chemical cleaning solutions.
As we at Shiny London will pay special attention to your kitchen appliances, we require that the Client defrosts freezers and refrigerators at least 24 hours prior to our appointment. If our requirement has not been honoured, we will find ourselves unable to deliver the high quality professional cleaning solution for which we have been chosen.
Please note that our Basic or Professional Gardening services do not include waste collection.
We cannot guarantee our End of Tenancy Cleaning service when furniture or people are still present in the property at the time of the cleaning. That is why we demand that the Customer moves out all of their possessions prior to our appointment – both for their and for our convenience.
Guaranteed Services
Our End of Tenancy Cleaning Service is guaranteed. The company provides a 48 hour guarantee after completion of the service. If after the completion of the cleaning session our performance is a subject of dissatisfaction, we will apply our guarantee. This means that Shiny London will send back a team of professionals to perform a re-cleaning session within the next 48 hours.
Please pay attention to the fact that the Customer must be present when the re-cleaning session is over and inspect the property. If our cleaning team has not been informed that a re-cleaning session is needed again, we will not re-apply the guarantee. What is more, Shiny London gives no refunds. Again, please note that after the first re-cleaning session, it is a due to the Customer's responsibility to inspect and confirm satisfaction. It is essential that the Customer voices their dissatisfaction while our cleaning team is still within the property.
Payment
Shiny London accepts cash, cheque and bank transfer payments. However, we prefer to be paid in cash. Should the Customer decide to pay in cash, the payment is to be conducted upon completion of the service. After inspecting the way the cleaning session has been delivered and confirming that they are satisfied, the Customer is give the money to our technicians. What is more, should the payment be organised in cash, it ought to be completed while the cleaner / cleaning team is still within Customer's property.
Should the Customer prefer to pay us via a bank transfer or a cheque, Shiny London demands that they are paid prior to the cleaning session. We expect the payment to be conducted no later than the day before the cleaning session. This is to ensure and confirm payment validation.
Personal Information
Please note that Shiny London will acquire personal information about the Customer so that we can complete the cleaning session accordingly. For example, we will need your email address so that we can send a confirmation letter for your services. However, the Customer's personal information will not be shared with no advertising company of any kind. Shiny London's priority is to protect the Customer's personal data.
Shiny London will never share, distribute or lease our customers' personal details with second or third parties. Neither will we provide personal information for purposes of the direct marketing.
When giving us their personal data, the Customer must give us correct information. Should the Customer find the information they have given us incomplete or incorrect, they ought to inform our customer support team as soon as possible in order ensure the effective communication between the two parties.
Pricing
Shiny London provides Professional Cleaning Services in non-commercial and commercial properties. The prices posted in our website are quoted prices. Considering the difference and specific details in relation to every cleaning job we are booked to perform, we will be able to provide the correct price for our services upon your booking our services.
Pay attention to the fact that the prices for our non-commercial prices are not the same as those for our commercial cleaning services. When estimating the cost for a non-commercial cleaning service, we take average room sizes into consideration. What is more, Shiny London's prices are always all tax-included. Once they have learned the retail price for the service, the Customer will not be subjected to any additional surcharges.
Shiny London asserts the right to amend prices if the exact size of the property and the conditions differ from the original data provided.
Minimum Charges
Carpet and Upholstery Cleaning is a subject of £35 (Pound Sterling) minimum charge. One Off Cleaning is booked for a minimum of 3 hours and the price of £36 (Pound Sterling)
Gardening Services have a minimum time duration of 3 hours and final price of £45 (Pound Sterling) per session.
All discounts are valid for orders above the minimum charge. Promotions and discounts are not available for hourly based services.
Regular Domestic Cleaning Services
We are providing regular domestic cleaning services. The customer must pay directly to the cleaner upon completion of the service. Shall the Customer want to get to know the cleaner who is going to regularly clean their property, Shiny London provides interviews between Customer and technician. The meeting will be organised at Customer's convenience
However, should the Customer want to meet their cleaning specialist, they ought to pay the amount of £10 (Pound Sterling) which includes traveling and time expenses on behalf of our technician. We are able to provide cleaning materials and detergents upon request for a small additional fee.
This is valid only for One off and Regular Cleaning jobs. Within our Professional Carpet and End of Tenancy Cleaning Services, the Customer always receives a final price. We keep our Regular Cleaning Sessions at the same day and time weekly or fortnightly as has been arranged with the Customer prior to the first cleaning session. Our company is accustomed to having our revered clients providing their cleaning maids with a spare key.
If an accident appears with a cleaner on the job or due to certain non predictable circumstances, the Company will organise a replacement upon request from the Customer. Cancelling a regular cleaning session is possible only when a notice has been received at least a 24 hours prior to the cleaning appointment. Failing to contact us will result in a cancellation fee equivalent to the full charge of the service.
Within our regular cleaning services, Shiny London offers weekly regular cleanings with a minimum booking time of 2 hours and should you book our fortnightly cleaning sessions, you will be able to book us for 3 hours or more. The Customer is responsible for providing access to the property at the scheduled time.
Cons of our services
Carpet Cleaning
Experience with deluxe carpets
Budget-friendly price list
Restorative cleaning
Fast dry time
Safeguard protection spray
Free test service
Assistance with furniture
Transport service
Money back policy
Oven Cleaning
Free Quote Estimation
Moderate rates
Non-caustic products
Disassembling and removable parts cleaning
Dip tank
Protective materials
Insurance cover
Working hours that suit your schedule
Maintenance advice
Safe to use right after cleanup
Deep Cleaning
Intensive cleaning focused on a particular premise or the whole property
Detailed seasonal cleaning
Cleaning staff trained to the latest rigorous standards in the field
Insured and background checked
Modern cleaning supplies
Time arrangement convenient for your seven days a week
Expeditiousness
Competitive average rates
EOT Cleaning
A team of trained experts with nimble fingers and an eye for detail
Quick booking process
Everyday access to services
Rapid response
Company products and equipment
Key pickup
Inspection unit
A range of affordable price packages
About Us
It's hard to be smart and beautiful at the same time but we're bearing that burden on our shoulders for six whole years now. How time flies when you are having fun! For us cleaning is the best recreation and we feel blessed for having the opportunity to do what we love the most in life. We feel deeply grateful for our customers who put their trust in our expertise and thus make us feel useful. You push us to constantly build upon our skill set in order to deliver you the one of a kind service you expect.
We might be an old hand in the field of cleaning services but we feel young at heart because we have you in our life. Our staff might have an impressive training and an enviable amount of experience to give them confidence in their abilities but it is the friendship of our customers that makes us beautiful. Every time we see the smile of satisfaction on your face, we know we have done our work right and that gives us a rush of new life. And this is the secret of our good looks! At the end, we are mutually beneficial to one another. When you give us the chance to create something beautiful for you, we feel beautiful ourselves in return!