The Best End of Tenancy Cleaning is in Lee, SE12
London now has the best tenancy cleaning, available for tenants and landlords who have been looking for a fully guaranteed, professional service. Having spent many years in the field of cleaning in Lee, SE12, today we take great pride in providing our services from Monday to Sunday. Also, we use the best cleaning equipment.
How to book
Contact our company – You can do it by phone or email
Get a free no-obligation quote – Get your free quote by contacting us at your earliest convenience
Set up an appointment – Once you have your appointment made, we send a confirmation email with all the details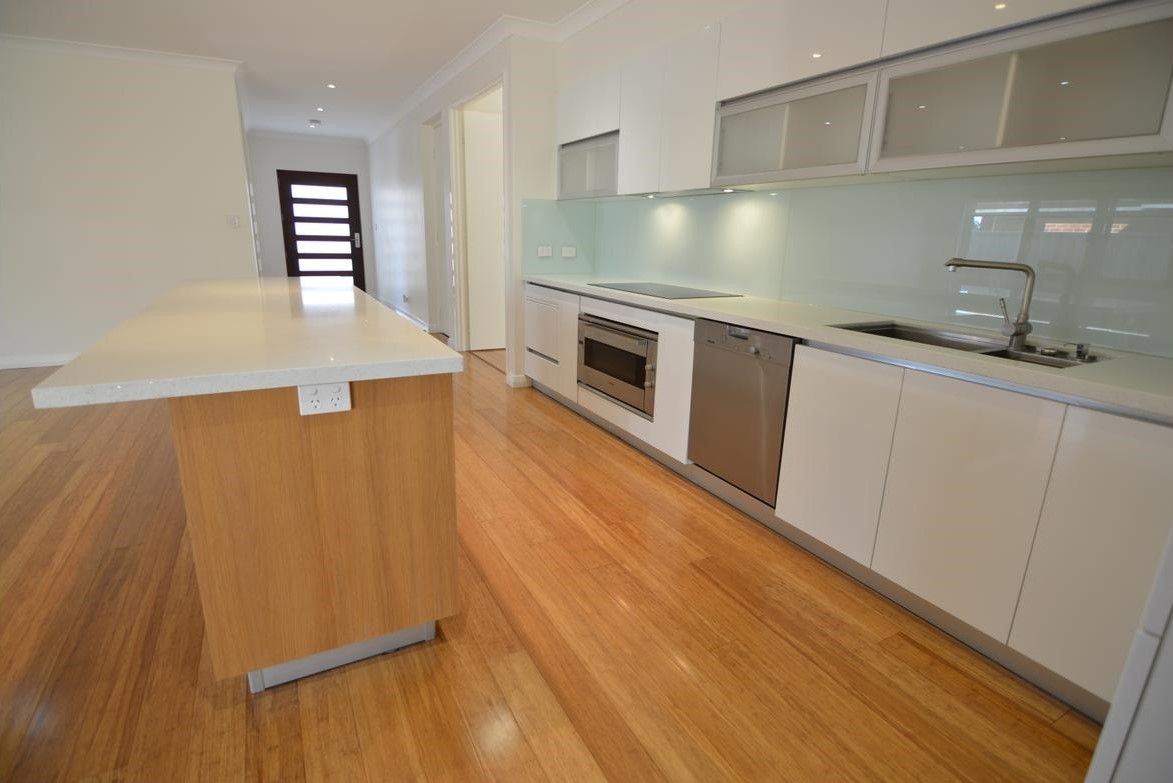 End of Tenancy Cleaning
Studio Flat

from £

79

One Bedroom Flat

from £

137

Two Bedroom Flat

from £

159

Three Bedroom Flat

from £

181
What is included in our Tenancy Cleaning
Remove lime scale, soap scum, mould, hard water stains and other stains from surfaces
Wash mirrors and other glass surfaces
Polish sinks and taps
Descale shower heads
Sanitise and disinfect toilets, basins and bidets
Dust and wipe cabinets
Mop floors and vacuum area rugs
Remove lime scale, soap scum, mould, hard water stains and other stains from surfaces
Polish sinks and taps
Degrease stoves
Dust and wipe cabinets, countertops, shelves, drawers and other surfaces
Wipe extractors and hobs
Throw any expired food and drinks
Clean and disinfect kitchen appliances, such as microwave, toaster, freezer, fridge, oven and hob and similar
Wash windows and other glass surfaces
Vacuum and mop floors, vacuum area rugs
Empty trash bins
Dust shelves, wardrobe and other surfaces
Wipe inside and outside of cabinets and drawers
Clean curtain rails
Vacuum curtains and blinds
Dust and wipe all handles, tops of doors, light fixtures, switches, picture frames and similar
Wipe plugs and other small objects
Wipe woodwork and radiators
Remove all cobwebs
Clean baseboards and windowsills
Vacuum and mop floors
Wash mirrors and other glass surfaces
Dust TV/PC screens
Empty trash bins
Shiny London End of Tenancy Cleaning Service Has Many Benefits
The end of lease cleaning service of Shiny London comes with a plethora of extras. Not only is our service high in quality but inexpensive in costs. What is more, the price covers the cleaning products so that you will save time and money, too. We insure you that the cleaning materials are natural and do not contain any grim chemicals, making them safe for use. Also, our tenancy cleaning service in Lee SE12 is absolutely guaranteed which means that we provide free second clean if your agent or proprietor is not satisfied with our cleaning.
You Want to Collect Your Security Deposit? Shiny London Can Help
Home owners, managers, occupants and letting agents choose our tenancy cleaning because we always get the most satisfying final results. If your tenancy is coming to an end and now you need help with the checkout cleaning, we will send our team of thoroughly devoted, skilled specialists to bring you great results and assist you collect your safe deposit in full. Your leased home in Lee SE12 can be transformed in no time.
Testimonials
I booked your end of tenancy cleaning service last Thursday and I want to extend my gratitude to your amazing cleaners. They did an outstanding job cleaning the rental! Thanks to them the place is spotless now! It was easy to make a booking and the price was really reasonable. My landlady was so happy with their cleaning standard and I got my security deposit in full. Thank you! For sure I will use you again. You are the best!

Spencer

I am so happy with your end of tenancy cleaning service. The price I paid was so reasonable given the exceptional quality of the service. The housekeepers arrived on time and brought all the necessary cleaning equipment which was included in the price. This saved me money and time! The cleaning was done to a very high standard and not a single spot was missed. I fell in love with the outcome. I have never seen this place so spotless. Thanks for the help.

Leon

I am so happy with the end of tenancy cleaning service provided. The team was very responsive and clear on prices which I appreciate a lot. They did an outstanding job on the day and I even got the totality of my security deposit refunded. Isn't it great? They also offer very competitive prices including carpet cleaning. I would not hesitate to use again.

Chelsea

This company's end of tenancy cleaning service was referred to me by a friend who claimed their service was very professional, yet affordable. So I decided to give them a call and they did indeed manage to fit in my schedule which I deeply appreciate. They did not bother me with thousands of questions or requests, felt like they just knew what they were doing. Thanks to their assistance I left on good terms with my landlord and I got my full deposit back. I highly recommend.

Maddison

I hired this company last week to do the end of tenancy cleaning session for our flat and would like to share how impressed and happy I am from the entire process. First things first, it was very easy to book the end of tenancy cleaning service, the customer service is excellent. On the day of the appointment the housekeepers arrived on time and I left them in the flat to do the cleaning. A couple of hours I came back to find the house was looking sparkling. I loved it so much that for a second I did not want to move out. Thank you for the help! Thanks to you I got my full deposit back.

Katie

This is the best end of tenancy cleaning service I have ever booked. The housekeepers were nice, friendly and hard-working. They deep cleaned the whole property and made sure that all of my requirements were met. I cannot wait to see my landlord's face! I am sure that he will love the outcome as much as I did.

Connor

This end of tenancy cleaning service was referred to me by a colleague so I did not hesitate to set up an appointment. Excellent customer service! I was provided a free quote and it turned out to be very accurate. The cleaning was done to a very high standard so I left on good terms with my landlord.

Lily

This is truly the best end of tenancy cleaning service I have ever used! I have used other companies in the past but all they did was to disappoint me but not this time. This company's cleaners are so professional, efficient and thorough. They did not miss a spot.

Madeleine

I booked the end of tenancy cleaning service of this company because I am not into cleaning, but I did not want to forfeit my security deposit. The housekeepers worked very hard for a couple of hours and left the place spotless. I could not believe my eyes! By the way, I got my full deposit back!

Aidan

A friend of mine recommended your end of tenancy cleaning service so I decided to give it a try. The housekeeper showed up on time and did the cleaning to a high standard. He paid attention to the smallest details and made sure all traces from my dwelling were a thing of the past. I am so happy I entrusted the end of tenancy cleaning to your expert!

Michael
Saving Time and Money is Easier Than You Thought
Booking Shiny London end of tenancy cleaning can help you save lots of time, money and efforts. As you know, before you leave your leased home, you need to make sure that every room and area is deep cleaned. When you are not into cleaning, our tenancy cleaning crews come to the rescue. They will bring the necessary cleaning detergents so that you do not have to worry about providing such. They can transform your leased flat in Lee SE12 without all the efforts.
A Thorough Checklist for the Perfect Outcome
Shiny London provides our tenancy cleaning crews with a thorough list that is designed to cover every room, area and item in a leased apartment, regardless of its size or condition. Our cleaners follow it carefully to make sure everything is given the attention it needs. We have had the chance to work with many property owners and tenants from Lee SE12 so we best know how to deliver the most satisfying final results.
Contact us to get a free quote
We Always Put Our Customers on a Pedestal
Our customers come first! Over the past years, we have helped thousands of tenants, landlords, letting agents and apartment management companies. Our end of lease cleaning services are very fairly priced because we want more and more people to be able to afford to hire us. Our cleaning sessions are delivered with our customer's needs in mind and we work as hard as possible to meet them all. Shiny London is here to assist you do the cleaning to high standards. The happiest customers are in Lee SE12.
Excellent Customer Service from Excellent Cleaning Company
The many years we have been servicing the people of Lee SE12 has taught us that a friendly approach and professional attitude are of great importance. It is the reason why Shiny London carefully selects the employees who will be communicating with our customers. Today we can guarantee you that each and every one of our call centre representatives is kind, friendly and responsiveness. In case you have any questions regarding our move out cleaning service in London, please do not hesitate to get in touch with us.
Frequetnly Asked Questions
Our End of tenancy cleaning service comes at very competitive prices. The price, however, depends on the number of rooms in the property and their condition. Please do not be hesitant to contact our customer service or check out our price list on our web page to get a more accurate price estimate.

It is unfortunate that we cannot provide a time frame of necessary hours prior to seeing the property. The cleaning duration entirely depends on the size of the unit and its condition. For the peace of your mind, however, we assure you that we will send the right number of housekeepers to do the cleaning quickly and efficiently.

Our company invests in top of the line cleaning equipment. So for your convenience, we will bring and use our own cleaning products and tools. Of course, if you want us to use your own cleaning supplies, you should not hesitate to inform us in advance.

The End of tenancy cleaning service we deliver is fully guaranteed which means that if you are not satisfied with the end results, you must inform us within 48 hours of the completion of the cleaning session so that we can send a team of cleaners to do a re-clean at no extra charge.

Take comfort in knowing that it is company policy to always make our customers and their needs a major priority. We assure you that our cleaning specialists always do everything within their power to provide a thorough and efficient cleaning service. In case you are not fully satisfied with the end results, you must inform us within 48 hours of the completion of the job. In such case, we will do a re-clean without charging you additionally.

In order to provide an efficient cleaning session, yes, our housekeepers will need access to electricity and running water.

Our company requires a 24-hour notice if you want to cancel, reschedule or amend a booking. In such a case, there are no fees.

The duration of our cleaning sessions depends on a few factors, such as the size of the property and how dirty it is. All units are different. For instance, a 2-bedroom unit takes 2 housekeepers 4-5 hours.

This is entirely up to you, but you do not need to be there during the cleaning. Most of our customers prefer not being home while we clean. But if you decide to stay, it is totally fine. Either way, we will deliver you a thorough, efficient end of tenancy cleaning service. However, we will need access to the unit.