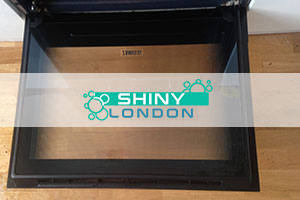 Oven cleaning is a specific service which should be carried out only by specialists. We offer professional service for domestic properties.  
Having  an oven cleaned is a task which should be reviewed on regular bases. Our cooker is a kitchen appliance used frequently due to the fact that in many households this is a preferable method for a food preparation.
During the cooking process high temperature is used in order to cook and make our meals prepared. Many people know that the high temperature guarantees that all the bacteria is removed. However less people review the oven condition at the end like something which should be carried out  with a high level of importance and responsibility.
Oven Cleaning Services
Our Prices
Single Oven Cleaning
£50 £45
Double Oven Cleaning
£65 £60
Extractor Cleaning
£18 £15
Cooker Hob Cleaning
£17 £15
Fridge Cleaning
£65 £60
Oven cleaning is not overrated – now available in London
Your oven is probably the most mysterious place in your kitchen. You rarely look into it and all you want it to do is to bake your food and make it as delicious as possible. This cannot be done properly without giving it the love and care it deserves so bad. It might sound over-exaggerated to you, but this is in fact the right way you should treat your oven on a weekly basis.
Speaking of weekly basis, we recommend that you professionally clean your oven every three to six months and keep it clean with regular degreasing products in the meantime. This will improve he way your food tastes and smells and will help you remain healthy. You deserve to treat yourself and our loved ones, and this is one way you can easily do this.
If you give us a call you will receive:
Professional touch and attitude
Getting rid of all the grease and fat stuck to your oven
Disassembling all internal racks and cleaning around them
Polishing everything and leaving it sparkling clean
You've probably never thought it is possible to actually remove everything from your oven and clean thoroughly every corner of it. We are able to do this and we do it every time we perform the miracle called oven cleaning session. Your kitchen will look completely transformed after just one cleaning session. Even though it seems like a fairly small thing, it can have the biggest impact on the way you prepare our food and the cooking results you achieve.
Oven cleaning done by professional cleaners
The cleaning teams our company works with consist of professionally trained oven cleaning experts which go through a new training every month. This training takes place here in London and is conducted by leading specialist in the cleaning industry and the cleaning technicians from near and far have the amazing opportunity to gain new knowledge directly from the source.
Call us and schedule your first oven cleaning appointment and you can see with your own eyes just how good they really are at what they're doing.