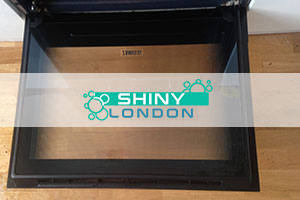 Oven cleaning is a specific service which should be carried out only by specialists. Why? Because if you are not familiar with the appropriate measures which you must undertake during the oven cleaning, it is highly likely that you will fail to properly clean your oven. And as you might probably know, improper oven cleaning may ultimately result in domestic fire, and we are sure you would not like that to happen in your home.
Does your oven emit smoke every time you use it? Do your meals taste and smell somewhat strange? If the case is such, this is most likely the result of improper oven treatment.
How Shiny London is dealing with the oven cleaning
Contrary to common belief, you should clean your oven even if you use it very rarely. However, if you are not a fan of cleaning, you can avoid spending hours sitting in uncomfortable positions trying to return your oven to its previous glory, and you can do it very easily. All you need to do is dial our digits today and we from Shiny London will send a certified specialist to tackle your oven, returning it to its previous glory.
With Shiny London you can receive a professional oven cleaning service delivered by friendly and professional people. What is more, our oven cleaning service is affordable but we will completely exceed all of your expectations. Contact us today.
| Oven Cleaning Services | Our Prices |
| --- | --- |
| Single Oven Cleaning | £50 £45 |
| Double Oven Cleaning | £65 £60 |
| Extractor Cleaning | £18 £15 |
| Cooker Hob Cleaning | £17 £15 |
| Fridge Cleaning | £65 £60 |
We are armed with professional cleaning machines and high quality grease removing cleaning products.
Affordable and available service
Total transformation of your oven
Use of ultramodern cleaning methods
Elimination of grease and grime from the oven's walls and bottom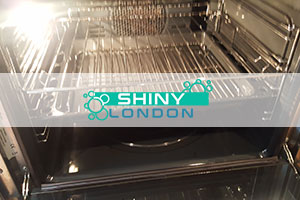 Since the cooker is an appliance which most people use on a regular basis, it is essential to keep it in a good condition. A dirty oven is a greasy and grimy one. It is precisely the accumulated grease and grime on the walls and bottom of your oven which is responsible for the decreased quality of your meals.
What is more, grease and grime continues to overcook each time you use your oven. If you turn a blind eye on it, sooner or later your oven will start to emit smoke and, if neglected yet again, it could even catch fire. It is not just the fire hazard that should make you at least consider cleaning your oven, though. On top of it, the dirt on the inside/outside of your oven could also render the appliance ineffective as your oven will need more time to get to the desired temperature and it will not be as powerful as it should.
Trained specialists, familiar with all specifications of the oven cleaning
Thorough cleaning of the whole oven, both inside and out
Special techniques to increase the lifespan of the oven
Complete disinfection of your oven
100 percent customer satisfaction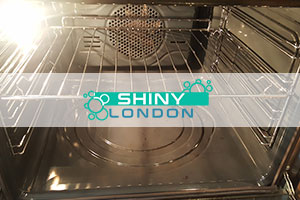 During the cooking process, high temperature is used to prepare your meals. Interestingly enough, many people believe that the high temperature used by your oven is enough to kill all bacteria within the appliance. However, there are bacteria called thermophiles which live in places with extremely high temperatures. And if your oven is dirty, it is very likely that thermophiles thrive in it, posing a potential thread to your health.
Amazing availability of service
Satisfying the Customer completely
Friendly and helpful customer support team
Use of environmentally friendly cleaning products